Lifestyle & Trends - Americans are nutty for peanuts [Infographic]
Whether eaten fresh out of the shell; plain, sweet or spicy; boiled or roasted; peanuts are a flavorful and nutritious option throughout the day. At 7 grams per serving, peanuts have more energy-boosting protein than any nut. This, along with their more than 30 essential vitamins and nutrients, makes peanuts a superfood. For more nutrition information and delicious ways to stay energized, visit www.nationalpeanutboard.org.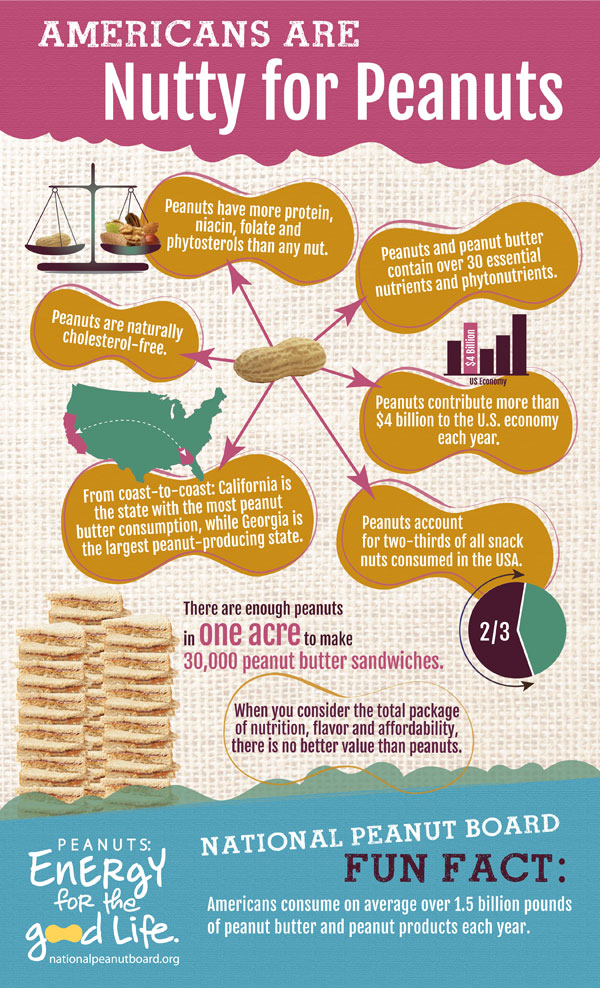 Tonight's Programming
Today on #KDNLABC30:

2pm: WIFE SWAP
3pm: X GAMES BARCELONA

7pm: BET ON YOUR BABY
8-10PM: 20/20 - Rock 'N' Roll Music All-Stars!

IE6 Float Fix