Lifestyle & Trends - Ever wondered how much data the world uses in one minute? [Infographic]
Every 60 seconds, our networks have to process 240 million emails, 1.3 million videos watched on YouTube and 100,000 people sending a Tweet – and in 2013 these numbers will be even higher. By 2015, the number of network devices is expected to double the world's population, making our demand for network bandwidth even larger. Companies like Intel are creating solutions for network providers that will boost performance to handle the increasing network traffic.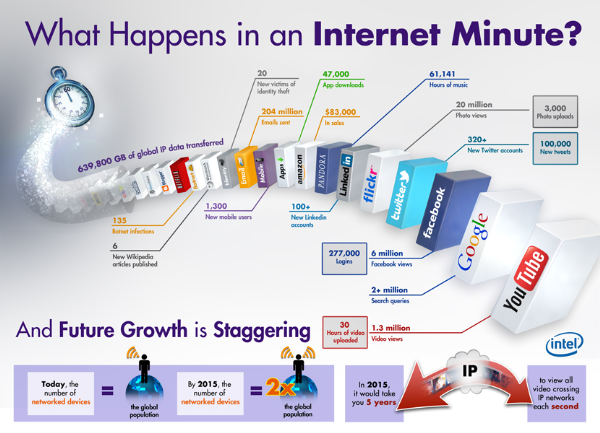 Tonight's Programming
Today on #KDNLABC30:

10am: THIS WEEK
12pm: RING OF HONOR WRESTLING

2pm: NBA PLAYOFFS CONFERENCE SEMI-FINALS

6pm: AFV
7-10pm: BILLBOARD MUSIC AWARDS!

IE6 Float Fix